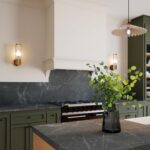 Discover the upcoming trends that will enhance your kitchen space with our exclusive 2023 forecast.

1. Bringing nature into your home
One upcoming kitchen trend takes the form of foliage. We're already starting to see this in a few homes, but we think this will come into full swing in 2023. With an increased awareness of sustainability and reconnecting with nature, all of us will start to have more green in our kitchens. And why wouldn't we? The benefits are in abundance. Plants and greenery can help produce clean oxygen, they give the room a sense of peace and calm, and look great whilst adding a touch of vibrance and colour to the space.

2. Open shelving
The kitchen is no longer just a room for preparing food. It's the heart of the home and as such, many are paying more attention to the layout and decor. Open shelving is a great way to display your stylish kitchenware, accessories, artwork and additional items for a more visually appealing space. Eliminating the need to purchase extra items to decorate with, open shelving utilises and displays the beautiful items you already have that are otherwise kept behind closed cabinet doors. Here are three different ways to style your kitchen with open shelving: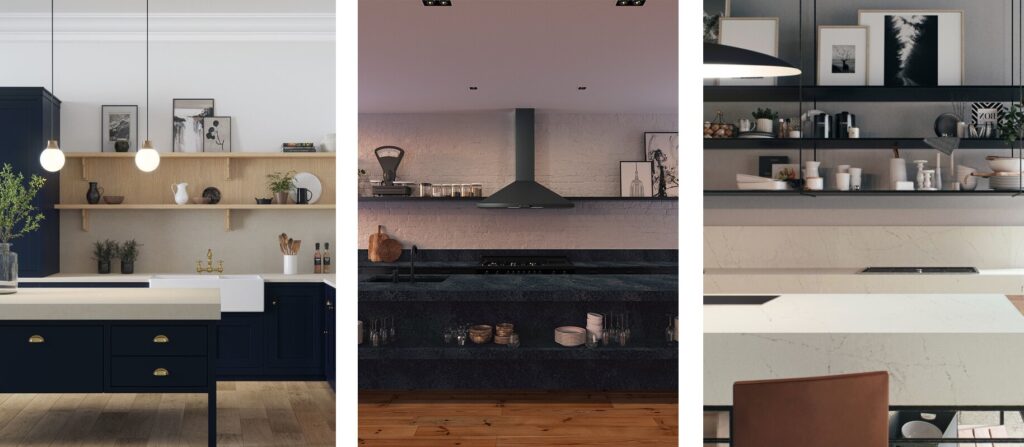 3. Extended pantries
Many of us are now beginning to opt for kitchens with extended pantries or are creating our own piece-it-together pantries. This allows for more space and more storage but also, more functionality, especially for those with smaller kitchens. Incorporating elements such as worktops within these larger or additional pantries can make the room feel like an extension of the kitchen, giving you more space to prep and cook meals for your friends and family. 
4. Family-friendly kitchen design
We're all spending more time in our kitchens, they're the busy central hub of the home where everyone is welcome, and gone are the days when parents were the only ones allowed in or out. This means family-friendly kitchen design is becoming more popular. Considering the kids when redesigning your kitchen could save you a lot of time, money, and hassle in the future. For example, in order to keep them out of harm's way, plan your kitchen's layout so you can ensure they pass through the room whilst avoiding the more dangerous areas of the space. Children can also often leave a trail of sticky fingerprints behind so it's imperative that you choose materials and surfaces that are easy to clean. Selecting one of Caesarstone's stunning non-porous, hygienic, and low-maintenance worktops means less work for you, and a lifetime of looking luxurious for your kitchen.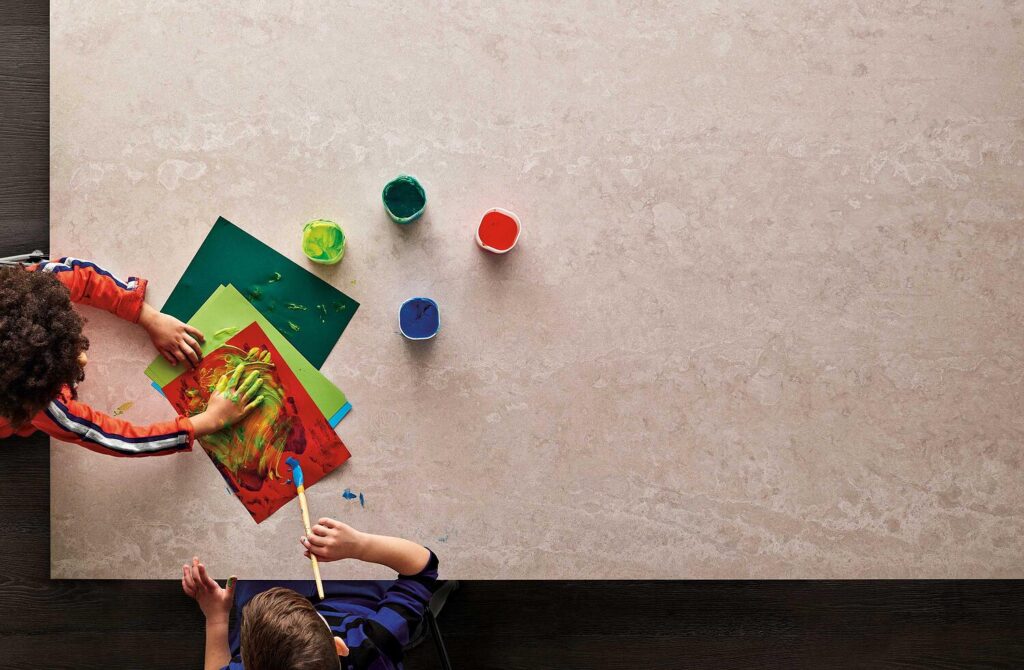 5. Porcelain worktops
Rising in popularity recently are porcelain worktops. Their versatility and durability are revolutionising kitchen design and LivingEtc. agrees with us. Porcelain worktops are also non-porous and UV resistant, so they can be used in indoor and outdoor kitchens, making them suitable for most homes. Caesarstone's porcelain surfaces are available in a wide range of colours and styles, so if granite worktops take you but don't want to deal with the hassle of annual sealing, a porcelain worktop in the style of granite (that will never require any sealing) might be the right choice for you. You'll also benefit from our lifetime warranty, reassuring you that your surface will remain safe, hard-wearing, and timelessly beautiful. Request a free sample of one of our beautiful porcelain or quartz surfaces today to get a taste of your future worktop direct to your door.