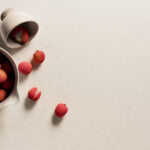 Caesarstone has pioneered surface innovation for decades, driven by our passion for design and cutting-edge technology. We offer stunning worktops for homes worldwide, and part of our commitment is to guide you along your creative journey, and towards your dream kitchen. Every kitchen deserves a solid foundation that will not only last for a lifetime but also look elegant and timeless for years to come.
To create a kitchen that ensures anyone who enters leaves green with envy, you should aim to establish visual harmony throughout your space. From the fabrics and colours to the materials, accessories and appliances, everything must feel at home in the room. Find out how you can create a truly covetable kitchen with Caesarstone at the heart.
Step one – Make sure it's Caesarstone
For thousands of households across the globe, Caesarstone's surfaces are a part of family life and a focal point for life's most memorable moments. With our extensive experience in the industry, we have assembled an incredible range of durable, versatile, and stunning surfaces from which to choose. Meaning no matter what style you prefer or what kind of kitchen you have, there is a surface to suit every taste and space.
Our porcelain and quartz worktops are made from high-quality materials, and our designs are meticulously poured over by our dedicated specialists. These worktops are not only beautiful, but they're also non-porous, heat, scratch, chip, and stain resistant, making them the perfect foundation for your kitchen. Unlike other worktop materials, you won't have to perform annual sealing or take up a complicated cleaning routine to maintain its luxurious appearance. And thanks to our long-term warranty, you'll have even less to worry about in the kitchen.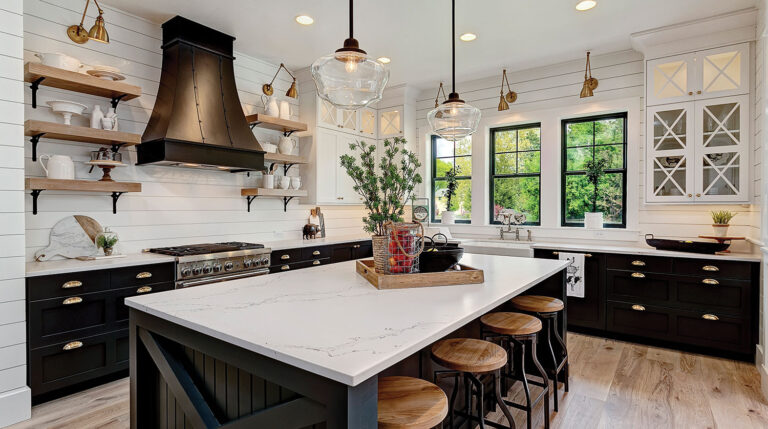 Step two – Pair your colours well
Colour, or the absence of colour, can direct how you feel in a space. And when choosing the colour palette for your kitchen, you should ensure it invokes the feelings you want to experience in your kitchen. Whether that's a dark and luxurious palette or a calming white and blue scheme, it's worth noting that these colours could well have an effect on you and anyone who enters the room.
Your choice of worktop or island surface can also come into play here too. They're often close to eye level and occupy a large portion of the kitchen, so it's important that you pair the colours of your worktop with the colours of the room to help with your goal of visual harmony.
In fact, choosing the slab that best suits your personal tastes and style first can help dictate the rest of your design choices. This can be a big help if you don't know where to start or are struggling with the decision-making process. Either way, there should be cohesion between this centrepiece and the rest of your kitchen. Caesarstone has a beautiful range of surfaces so here are just a few of our most requested worktops and our colour palette suggestions:
A complex metamorphic structure that includes copper accents and hints of washed clay on an ivory porcelain base. Wide charcoal veins float across Mirabel like clouds, creating the opaque depth of hard marble with the soft transparency of alabaster. When asking yourself what colours work well with this surface, look outside and employ nature to inspire your choices. Lush greens, opulent oranges and gorgeous greys will only strengthen the look of this surface in your kitchen.
A clean white quartz surface with light-coloured layers and subtly blended undertones, reflecting a natural appearance that is effortlessly chic. You can complement those undertones by adding similar colours such as grey and beige, as well as using opposing colours of woody browns, mossy greens and peppery blacks to enhance the organic nature of this surface.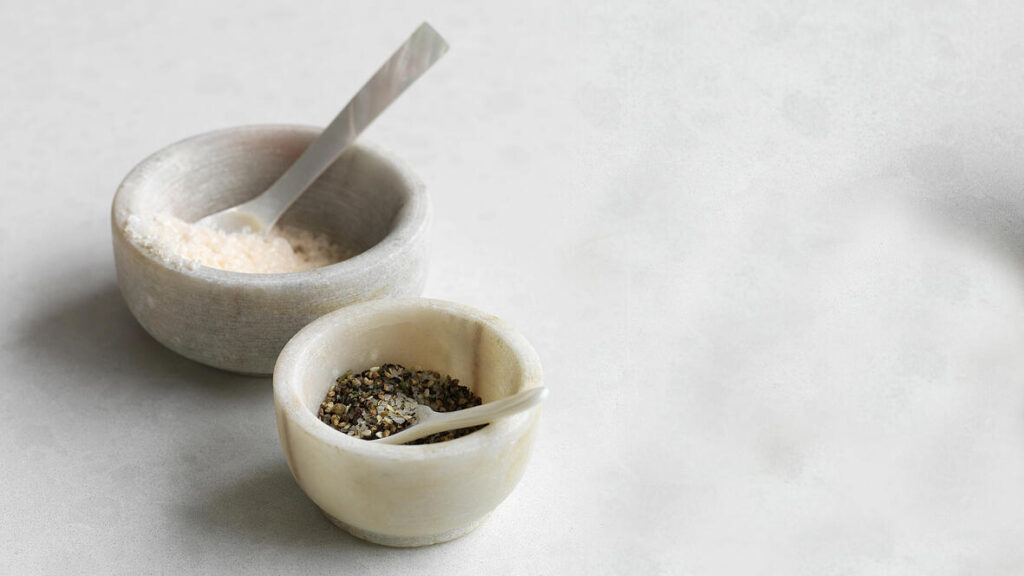 This quartz surface is the latest interpretation of a crisp white concrete worktop, with delicate and subtle greys that breathe warmth and energy into this slab. Fresh Concrete has been designed to reflect the authentic patinas of industrial materials, and as such, suits an industrial-style kitchen perfectly. A monochromatic colour scheme is ideal for a worktop of this kind. Colours like white, grey, and black as well as chrome or silver finishes can add an essence of elegance to your industrial space.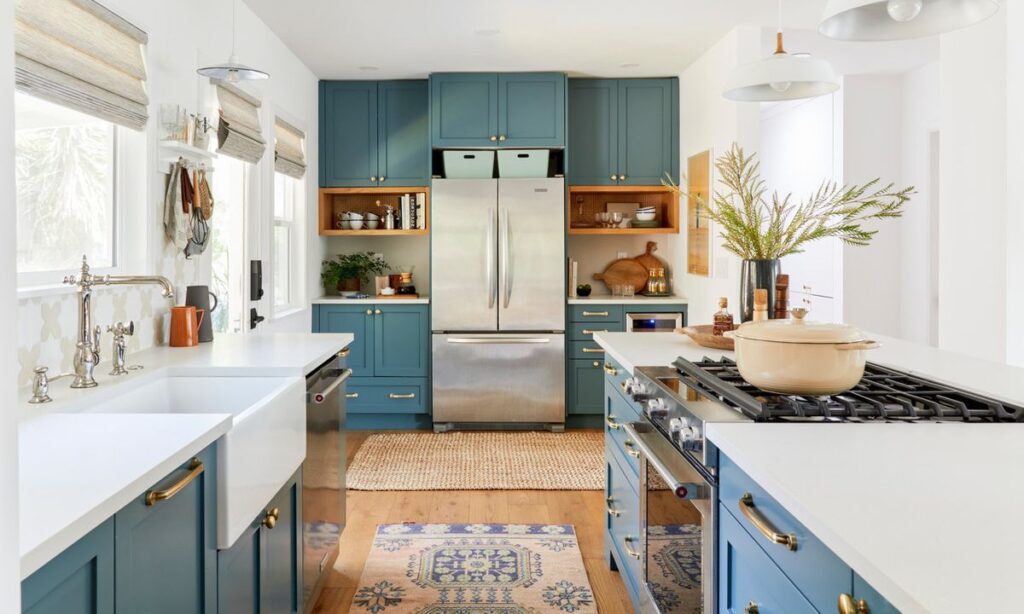 With distinctive grey veins that dissolve into this porcelain worktop, Archetta is a strikingly beautiful white surface, accentuated by muted greens and yellow crystalline layers for an authentic mineral effect. This non-porous porcelain slab perfectly captures the clouded translucency of marble without the hassle of regular sealing. The undertones in this surface are extremely versatile, suiting all types of colour schemes, making it an ideal choice for those who like to change up their kitchen colours and accessories on a regular basis.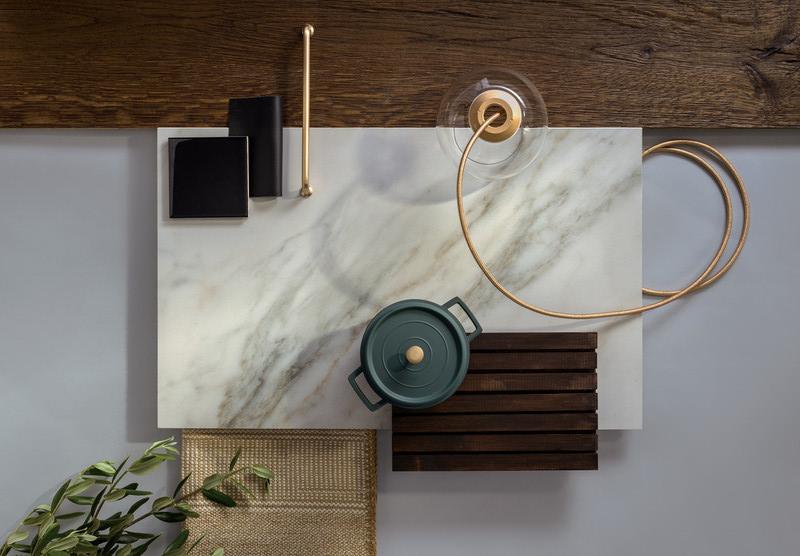 Step three – Include complementary materials and accessories
Make sure the flooring and cabinets you opt for complement your worktop, as this will help balance out the room. A stark contrast between these elements can sometimes throw off the design, but cabinetry and flooring that flows well and accompanies your surface will ensure good colour coordination and create a kitchen worth coveting. Large ceramic tiles and flat-panel cabinets are ideal for modern spaces, whereas wide planks or reclaimed wood paired with shaker-style cabinets work well with more traditional kitchens.
Next, you can consider how your appliances and accessories will come into play. If you choose freestanding appliances you'll need to decide on how the fronts will match with your cabinets and the rest of your kitchen. Fridges, sinks, and dishwashers can have a big impact on how you construct your cohesive colour scheme. White goods tend to match up nicely with grey cabinetry, whilst stainless steel appliances can amplify more colourful palettes. Or if you're able to accomplish an all-black theme for your machines you can create a dark and luxurious feel throughout the entirety of your kitchen. However, if you're not able to ensure your devices are all the same colour or complement the cohesive theme, there are other options available. Integrated appliances hidden behind doors or your chosen style of cabinets are a great way to create a seamless aesthetic for your covetable kitchen design.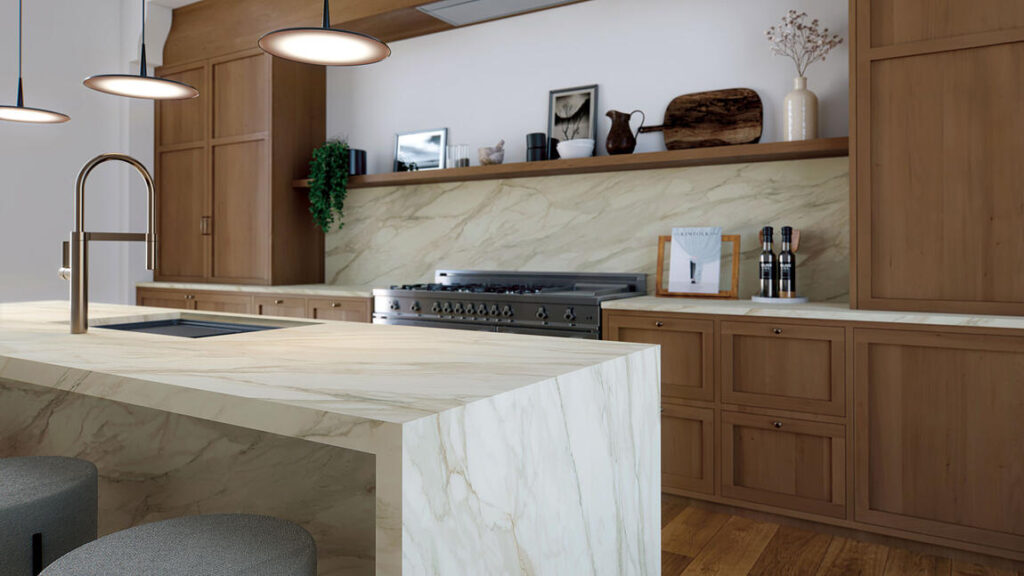 The visual harmony that you create within your kitchen design using these steps will ensure that anyone who steps into your kitchen, will be asking you whom you employed to redesign your kitchen. And maybe they'll ask you to do their next. Request a free sample of one of Caesarstone's stunning surfaces to start creating your dream kitchen mood board today.