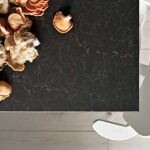 At Caesarstone, we strive to translate the values we believe in into impactful actions. We have added a third-party verified Declare label to most of our interior products, so that you can know exactly what is in the products you covet for your next project. Oh, and here's another huge plus: Our material transparency will help you select products that comply with green building project standards.
Transparency as a Top Priority
The International Living Future Institute's Declare label is a sustainability initiative that has been widely adopted as a cross-industry benchmark. Focusing on ingredient transparency, the Declare label is a true game-changer that enables the creation of buildings that protect the environment and ensure personal and collective health. It is profoundly impacting the building & construction industry.
Ingredient transparency is more than an abstract concept. It is an environmental difference-maker. To us, it is also an obligation. By marking a vast majority of our interior products with a Declare label, we are affirming our dedication to transparency and accountability, while driving human responsibility towards the environment and society. This is also our way of further identifying with the green building industry and everything it stands for.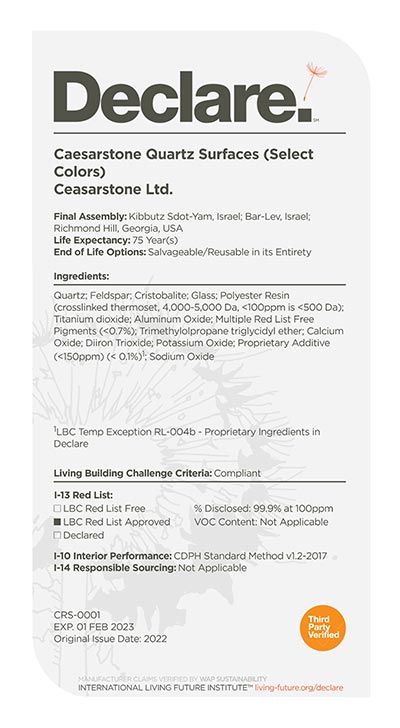 We care about the people we work with. Caesarstone products are often singled out for their quality and durability; adding Declare label transparency makes it easier for you to adjust your product selection in accordance with each project's health and environmental standards. This is especially important for green building projects, including projects that rely on the LEED rating system as a central evaluation metric.
"When it comes to sustainability, Caesarstone is constantly looking to amplify its impact and maximize its product offering", says Hila Vitla, Caesarstone's Head of Global Product Portfolio & Innovation. "Along with our recent ESG initiatives, the Declare label allows us to elevate our sustainability efforts to new levels. In terms of quality and sustainability, we are very proud of our products, and are happy to disclose valuable information regarding their contents."
Caesarstone's Declare Label Advantage
Today, approximately 80% of our indoor portfolio has a Declare label. The label identifies all product ingredients above 100ppm, including sands and sand residues, pigments, resins and additives.
Embracing the opportunity to rely on Declare's proven transparency platform, we are eager to maximize the label's capabilities. One such example is third-party verification. The Declare platform allows companies to self-declare the chemical composition of their products and the accuracy of the information presented on the labels. But as a company that values trust above everything else, self-declaration was never an option for us.
"We are committed to going above and beyond typical self-declared labels by offering verified transparency", says Ido Winer, Caesarstone's Material & Research Team Manager. "With third-party verification, we are holding ourselves accountable. It is yet another step towards becoming the industry's most trusted brand."
The only ingredients we choose not to disclose are our proprietary additives, due to commercial reasons. Yet these additives' volume (<0.1%) is extremely low, and they qualify for exemption due to their proprietary nature. By disclosing 99% our ingredients, our Declare label is LBC Red List Approved – deeming our products suitable for use in Living Building Challenge projects.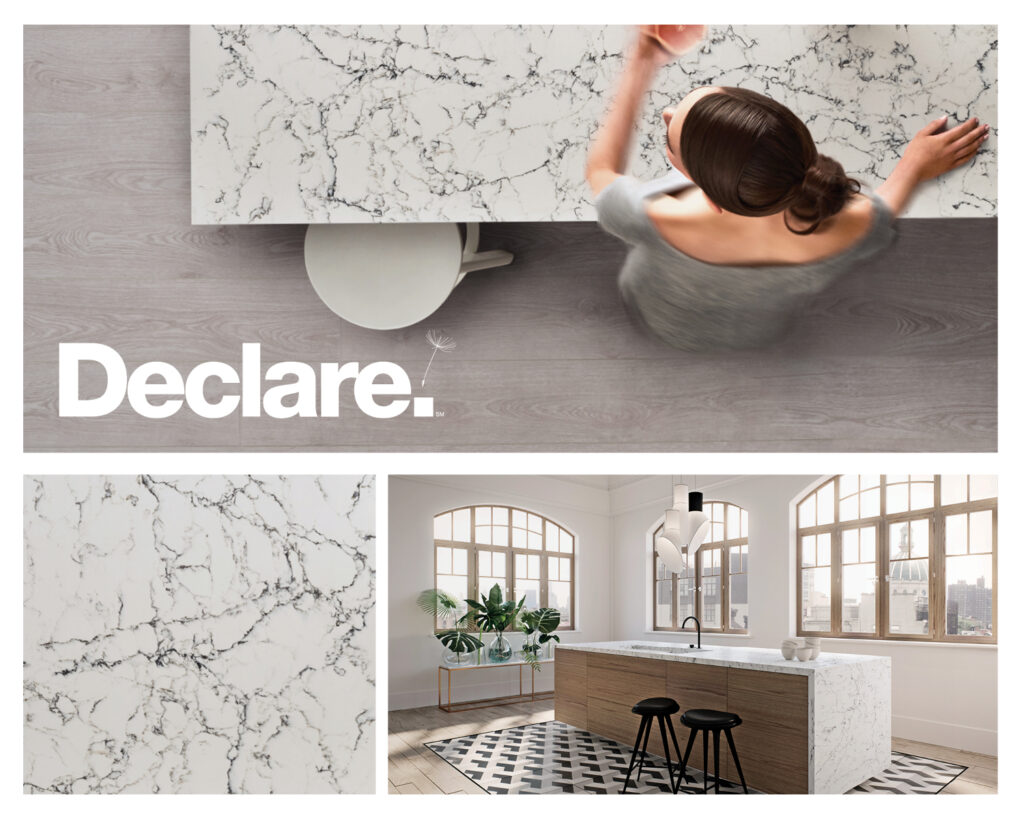 Trust Equals Success
A majority of the environmentally minded professionals that we work with aspire to increase their green building portfolio. Naturally, you seek out brands you can trust, and which can provide you with the necessary information to ensure green building project compliance.
Nothing means more to us than addressing your dynamic professional needs. We aim to make it as simple as possible for you to use our products in green building projects. The Declare label dissipates uncertainty regarding the presence of any unwanted materials or chemicals, while third-party verification ensures information integrity and provides added peace of mind.
With the Declare label, using our products in a variety of green building projects, including International Living Future Institute (ILFI) initiatives, is more advantageous than ever. This also applies to Living Building Challenge projects, which list 'Materials' and 'Health + Happiness' as two key performance areas. With a Declare LBC Red List Approved label, you can be certain that our products have been shown to meet the requirements of the Living Building Challenge Red List, which highlight chemicals that have been classified by ILFI as harmful to human and environmental health.
Our Declare label products are also suitable for buildings striving to obtain LEED certification. The USGBC acknowledges Declare as a platform that meets its Material Ingredients Credit requirements. Therefore, building owners who use our Declare labeled interior products qualify for LEED credit – and earn LEED points that advance their certification efforts.
Looking Ahead
We believe in symbiotic sustainability, which is the art of living together, where our Earth is shared by all, nature and people, as one greater ecosystem. Together with additional effective platforms that enable transparency, our Declare label efforts are an important step that will enable you to care for the planet, on a daily basis.
"Our first priority is to make sure that all of our indoor colors carry the Declare label, while also adding Declare labels to all of our outdoor colors", says Vitla. "But this is just the beginning. We are currently working to obtain a Declare label for our line of porcelain products. Our Declare label is extremely important to us, not only due to its impact on global sustainability, but also because it allows us to showcase our priorities and the values that guide our work."
Learn more about the Declare Label